Dear Readers, Welcome to my blog! If you are looking for any of these-IoT Startups,  IoT Companies in India, Iot Startup companies, IoT companies to invest in, IoT Platform Startups, then you have landed on the right page. Few weeks back, I published a post on Top IoT Companies 2016. If you have missed it then;
Read: Top 21 Most Powerful Internet of things Companies 2016
Soon after that requests came pouring to me to come out with a post on India IoT Startups. And it's something next to impossible for me to ignore my reader's request. So this ever exploring friend of yours went on a crucial task to dig out all relevant information, related to Top IoT Startups in India.
LIST OF TOP 10 IOT COMPANIES TO WATCH OUT IN INDIA
The main focus of this article is to acquaint you with the faces of Top IoT Companies in India. Here you will meet with TOP 10 Internet of things Companies in India. Hey, if you think that the story of IoT has its plots limited only till Big Names like CISCO, INTEL and IBM, then it's the time to give a knock to your knowledge bank! It seems like yesterday only when INDIA got acquainted with this latest buzzword – "Internet of things". Hardly a couple of years have passed. Now Indian IoT Startups are turning the table on to their counterparts.
Internet of things is changing the world faster than what you can even imagine! The same is being replicated in India too. Opportunity is tremendous. And Indian IoT Startups are leaving no stone unturned for championing India's profound role in the emerging internet of things technologies and IoT applications. There is much more in future of IoT in India. What you can see right now is just a drop from the ocean. The number of IoT Startup Companies has already started blowing up.
INDIA IOT STARTUPS ARE HOPING TO CASH ON MASSIVE OPPORTUNITIES
Now let's explore further how these startups are going to en-cash the massive opportunities in the growing internet of things world market. These new IoT Startups are not just shaking the world with their smart IoT products but also challenging some of the established names in the IoT arena. Last two years that has passed in India, has witnessed an unprecedented interest by Indian IoT Startups and Entrepreneurs – towards the rapidly emerging opportunity in the Internet of things market.  Good thing is that global crowd funding Platforms like Kickstarter and Indiegogo are lending full financial support to Indian IoT based Startups to turn their vision into reality. Now before your heart starts beating high for them, I will present their names. Here comes the MOST COMPREHENSIVE LIST OF IOT COMPANIES IN INDIA. Hold your breath and meet with TOP 10 Internet of things Companies in India. These are also some of the best internet of things companies to invest in – attracting big money from the investors.
ALTIUX INNOVATIONS
Altiux is Bangalore based end –to-end, top most product engineering and internet of things Company– providing comprehensive services. It is the first one from IoT platform startups creating huge waves in the market. It provides design and technology services, to help its clients design, develop and deploy IoT products, solutions and applications based on Internet of things technologies for the connected world. Internet of things is being termed as the next big wave after the industrial revolution.
Altiux is perfectly positioned to capture the deluge of opportunities in the startups IoT space in India.  From manufacturing to healthcare, smart cities to intelligent buildings, smart parking to smart lighting, fleet management to smart home, Altiux offers n number of ready to deploy industry solutions to its customers. It provides a detailed list of products and services to help customer build great products.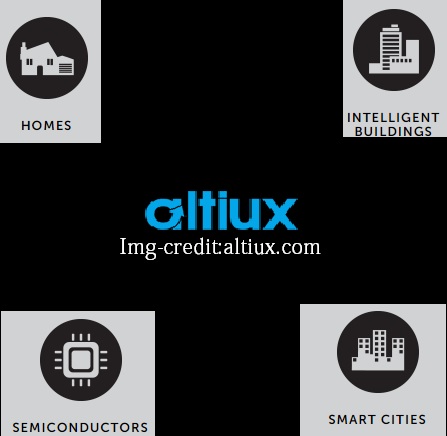 What Altiux has to offer?
Product ideas
Embeds product ideas into Hardware design
User Interface design
Cloud application development
Mobility application development
Machine data analytics
Solution accelerator tool kit to innovate products and solutions
Connectivity middleware BoxPwr to connect constrained and legacy devices to the IoT network.
Gateways
Edge nodes
Reference IoT Hardware
Analytics platform
Mobility Framework
COOEY
Healthcare is an important application area of IoT. Safety, Healthcare and medical emergency services are of paramount importance especially for senior citizens in ultra busy life of today. In cities a considerable number of senior citizens are staying alone. Cooey is the first one from the Top IoT Companies in India to offer dynamic, ready and easy to use personalized IoT based Solutions to help millions of elderly couples. With its solutions, now senior citizens can lead a healthy and desired life even in their old age when they are staying all alone. With Cooey solutions they can easily save and manage vital health information. Further they can access that information from anywhere 24×7 days.
Interesting thing is that user can share that medical data with their doctors and let them do further analysis. To put it more clearly with Cooey Solutions- users can collect, store, analyze and share medical history with the doctors. Additional advantage is that like it acts like a connecting bridge between the user and other healthcare service providers such as medical stores, diagnostics centers, or other personalized home care services- which the user can avail as and when required at his doorsteps.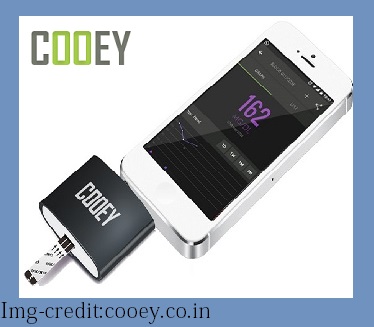 What Cooley has to offer?
Health monitoring platform to collect, store, analyze and gives vital medical insights
Devices-Log Vitals- to share users medical data
Personalized tips and recommendations like smart alerts and reminders
Facilitates online chat.
Provides facility to order medicines online and send a request for doctors and lab test at user's doorsteps
Smart health Coaching
Smart devices like Glucometer, Body analyzer, BP meter to measure vital body statistics.
M-Log- Mobile based personal health management application
W-Log- Web portal- which can be accessed on tablets, computers, desktop and smart phones.
ALTIZON SYSTEMS
There are very few companies in the world, who are engaged in developing solutions for industrial internet of things. Altizon Systems is one such rare entity from the entire new IoT Startups in India which is thoroughly in the business of making IoT solutions and applications for enterprises.  In fact, it is reckoned as world's first Industrial internet of things companies. It is based in Pune- India and has a decent presence in Palo, Alto- California too. Altizon came into existence in 2013. Vinay Nathan, Ranjit Nair and Yogesh Kulkarni were the men behind it. Plus thing is that it is running very high on a strong financial backing from Hive, Persistent and Infuse Venture Fund.
Datonis is Altizon's iconic IoT Platform which provides all the required building blocks for structuring any IoT product to suit any enterprise. Plus Factor is that it requires very less time for the development process. Just some few weeks!  The advantage of Datonis is that it can be integrated very smoothly with the already existing IT System running in the enterprise.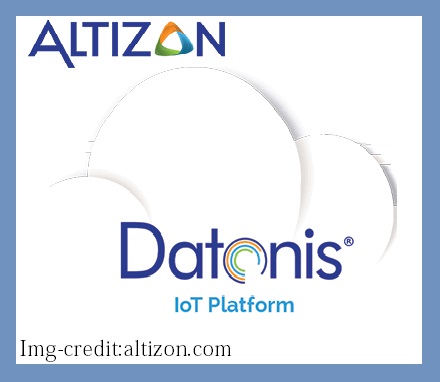 What Altizon offers?
Device connectivity kit
Big data analytics
Custom reporting
OPC
Device Management layer
CRM/ERP IT/OT Integration
Web & mobile Apps
Certified hardware
SCADA/DCS
ENTRIB TECHNOLOGIES
Entrib Technologies is a Pune based IoT Startup working in the area of internet of things.  It holds a strong vision- to bring IT and manufacturing together. With its unique IoT product- ShopWorx- Entrib is working to help manufacturing companies make their shopfloor intelligent, smarter and efficient than ever by providing real time visibility and control.
Kiran Natraj is the CEO and Founder of Entrib which he started with Swapnesh Shirolkar. Through ShopWorx- Entrib is taking digital manufacturing to the next level. One of Entrib's Clients – Ecorea & Kuroda Electric India (EKI), a Japanese and Korean JV in India has to say that it found 30% improvement in overall productivity by using Entrib's Solutions.
Entrib's Solutions has been especially customized to tackle the production and assembly line uncertainties of two different niches- plastic manufactures and automotive ancillary manufacturers.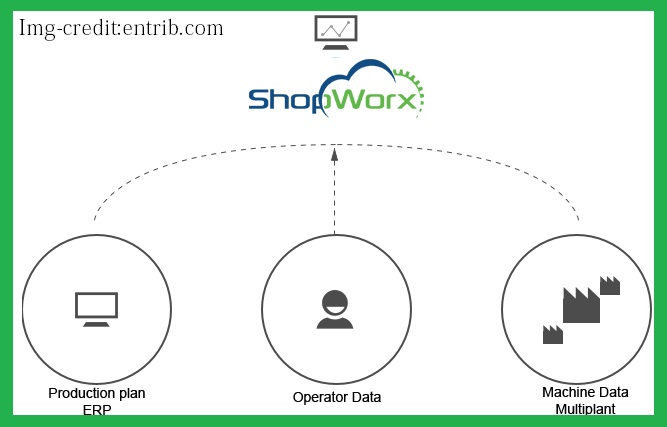 ShopWorx's IOT Solution's Success Records:
Has been successful in saving more than $200,000 for its customers
Has successfully monitored more than 50 million products till yet
Has successfully connected more than 700 machines
Has saved more than 100,000 hours for its smart customers
Is striving hard to take ShopWorx to such a level where it can predict machine downtime, energy consumption, and maintenance.
COVACSIS
Covacsis is the next name from the list of Top IoT Companies of India which enables you to manage your entire plant operations through your fingertips. Super intelligence of machines, plant automation, big data analytics in manufacturing, connecting disparate machines, plant floor insights- all these ideas were a distant reality till a couple of years back. But Indian IoT Startups like Entrib and Covacsis has turned those ideas into reality. They are adding more value to the manufacturing companies with their IoT Solutions.
Covacsis was founded in 2009 by Tarun Mishra along with his classmate Abhijeet Mhatre. It's a Mumbai based IoT Startup that specializes in disruptive innovation, offering solutions and IoT Products to make manufacturing plants more efficient and smarter. Covacsis is planning to make its products go internationally very soon.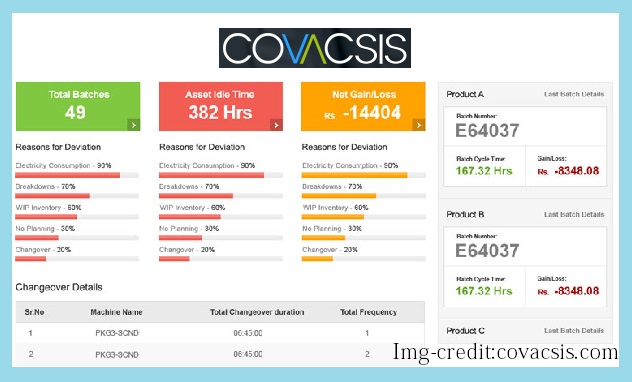 List of Covacsis IoT products & services for manufacturing shopfloors
Real time Plant analytics Framework
From the top management to plant supervisor- anyone can view the machine data in real time after every few minutes
Can further use such data to predict future pattern
With predictive analysis, can make out which machine is lagging and requires maintenance
Big data Analytics
Metrics for the CXO
Digital Floor manager
Digital Plant manager
Digital Engineering team
Customized Dashboard for different businesses
Covacsis Success Data till date
More than 1000 billion data points analyzed
More than 25000 devices connected till yet
Offers >1000% cumulative returns
Have more than 35 names in its clientele. Each of the client's revenues is in billion dollars!
ECOAXIS
EcoAxis is the next incumbent here – which occupies a very safe position in the list of IoT Companies in India. It is a part of A.T.E. Group. It's a 75 year old renowned group with a proven expertise and track record in bringing latest technological and IT Solutions to the world. It has its operations in more than 13 countries of the world.
EcoAxis is one of the pioneers of Industrial IoT in India. It is rated as one of the Top IoT Companies in India. It possesses a very strong portfolio of products & services. OEM's, Energy Analytics, Wastewater Management, Pollution Monitoring, Manufacturing (discreet & process) are some of the industries which EcoAxis is serving.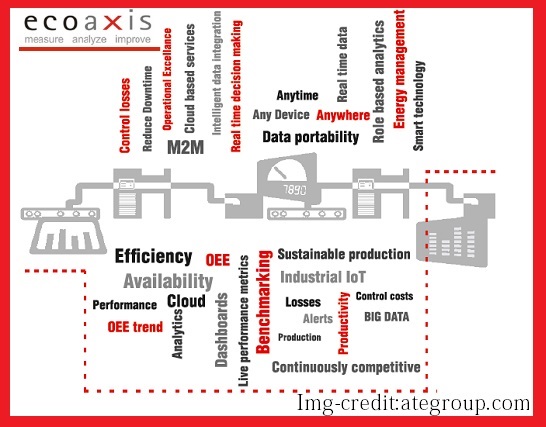 List of EcoAxis's IoT Products & Services
SuperAxisTM– is a cloud based analytic platform which takes care of all the requirements and needs of customer- starting from process design- data acquisition- data communication- data processing- reporting- business intelligence- till the required corrective action that needs to be taken.
Smart Manufacturing Suite- is meant for Industrial customers. It is available in Software as a service form (SaaS).
What it offers?
Integrated MIS
Facilitates continuous monitoring of plant's operations, machineries and other utilities sitting from remote locations.
Provides role based analytic platform for efficient plant operations and overall management.
Provides solutions for complete resource and energy management
It can be installed throughout the enterprise- in all the plants and can be further benchmarked
Offers solutions for condition based maintenance of fixed assets
Smart Sustainability Service Suite- it is a cloud application available in SaaS form. It offers equipment users tapped with technology to monitor, analyze and handle plant equipment performance in real time so that corporate can run their regular business activities and plant operation without any hindrance.
What it offers?
Resource and energy management
Continuous monitoring of plant utilities like boilers, pumps, HVAC, DG Sets etc.
Continuous check on water and air pollution as per the norms set by the Pollution Control Board
Energy efficiency
Performance benchmarking
Analytic platform for renewable energy
Smart Technology and Service Suite- is available in SaaS model. Its main focus is centered on industrial users to help them access, manage monitor and handle their industrial equipments sitting from a remote location.
What it offers?
Intelligent, smart monitoring of installed assets
Design validation and verification
Remote service
Continuous tracking of plant equipments in real time
      Advantages:
Reduces cost during warranty period
Brings down equipment downtime
Facilitates better spare parts management
High performance
Remote service platform
Helps its customers to focus mainly on manufacturing by taking care of all the nitty -gritty involved with equipments, hardware, software and machine maintenance.
CARIQ TECHNOLGIES
Who doesn't love driving smart cars? CarIQ is one such IoT based Startups in India which aims to entirely revolutionize the way you handle your cars!  Founded in 2012 by Sagar Apte, CarIQ technologies is creating huge waves among the new IoT Startups in India.
It manages an array of data and any relevant information pertaining to your car! Right from linking you with your garages till your motor insurance renewal- CarIQ app takes care of every headache like a wizard! It helps you to discover the intricate details of your car like what's the condition of your car, whether tyres of your car needs air refilling or not, lets you track daily averages.
The car connected with CarIQ app takes data from the car's microcomputer. Later on it uploads the stored data into the cloud. Further on such data is analyzed and reports are generated and sent to the user. All the major car manufacturers like Tata, Hyundai, and Mahindra are supporting CarIQ App.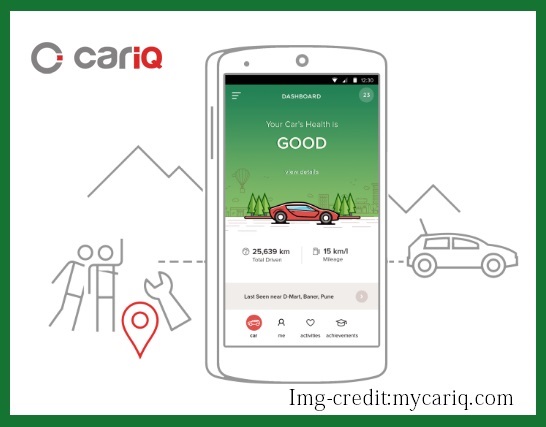 SPAN
Span is a very well known name in the list of IoT Companies in India. It's a part of the Nordic IT Group 'EVRY'. Now it is known as Evry India Pvt. Ltd. It's a top most software services providing company- offering a number of cutting edge IoT Solutions to its customers. Sectors which Span is covering right now are Banking & Financial, Insurance & Healthcare, Travel, Transportation, Logistics, Retail and many more.
Its portfolio is packed with a long list of clients- coming from various fields-from fortune 1000 companies to new IoT Startups. Span is the innovator of a number of end-to-end IoT solutions for its customers which can help them maximize their business decisions. Out of all Spans' Digital Transformation Stack (DTS) and S3IP– Span Smart Services Integration Platform deserves special mention here.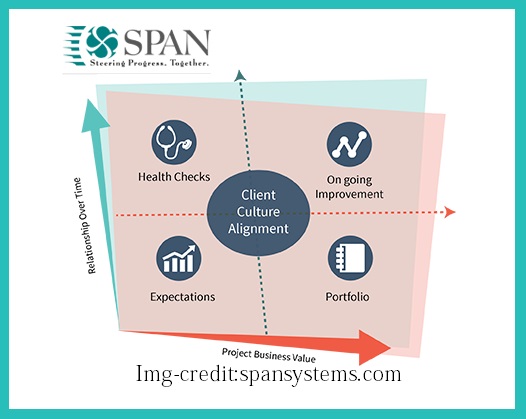 DTS– can be best described as a perennial process of reading, storing, analyzing the business trends of the market based on comprehensive analysis of data.
Offers the concept of e-behavior in the business systems which enables you to take dynamic decisions on analytical trends and real data
Integrates SMAC (Social, Mobile, Analytics, Cloud) – new work style of commerce, content and collaboration.
Provides Financial Analytics– to solve complicated financial problems and predicts financial position of the enterprise using it.
Helps to control costs and unfolds various factors related to business functioning for its users.
S3IP- internet of things or internet of everything– whatever you may like to call – is all about connecting devices to devices and devices to humans. Lot of people is just fascinating over it but Span is one such name from the entire internet of things companies in India which has actually crossed the bridge! With S3IP- Span has been successful in connecting a physical device to humans in a real sense!
Advantages of using Span's S3IP
Speedily connects humans, systems and devices to the communications network.
Provides platform for simple, easy and hassle free development
Provides real time control over processes, event and information
Deeper and accurate analysis of business activities and trends with the help of Big Data Platform
Provides flexibility to customers to scale up their digital connectivity. Example customers can easily extend to 1000 sensors from 10 if they desire to do so for maximizing business operations
NEXIOT
Nexiot is a Bangalore based one from the best IoT startups in India in the business of providing top high end IoT solutions. Renders design consultancy, technology support, Cloud enabled sensors and wireless systems integration for smart cities, smart water, smart energy management, smart homes, industrial internet of things for its customers.
Backed by a very strong team of technology wizards in the field of sensors, wireless, electronics, robotics and Internet of things technologies, Nexiot is in a very privileged position to provide ultimate IoT solutions for its customers throughout the world.
Apart from providing cutting edge solutions for natural resource management, Nexiot is also doing a great favor on the IT enthusiast by unleashing some of the most comprehensive Training Programs for Entrepreneurs, IoT Startups and future IoT aspirants. The programs are designed after analyzing industry requirements in detail and are offered both online as well as in classrooms. In fact the underlying goal of such programs is to craft unmatched competencies and efficiencies for designing and building smart IoT Solutions in coherence with latest industry standards. Nexiot is also coming out with a one stop Global IoT Centre for imparting best IoT technologies. Additionally it is launching a job portal focused primarily on IoT.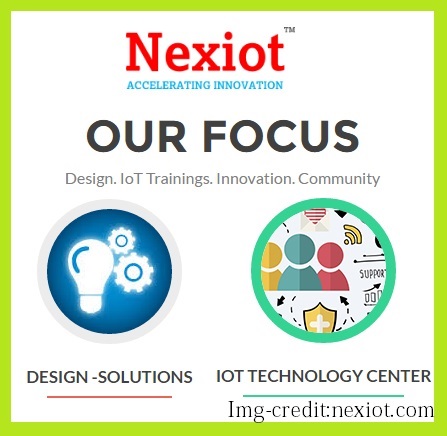 MAVEN SYSTEMS
If I will not put Maven System name here then this list of Top 10 IoT Startups won't become complete. Maven Systems is a Pune based internet of things Companies in India. It is a top most IoT Companies in India providing product development services, IoT Solutions, IT services and other business solutions to 1000 of customers. It was founded in 2009 by Dhananjay Kulkarni and Sunil Desai having years of experience and expertise in the field of technology, engineering and management.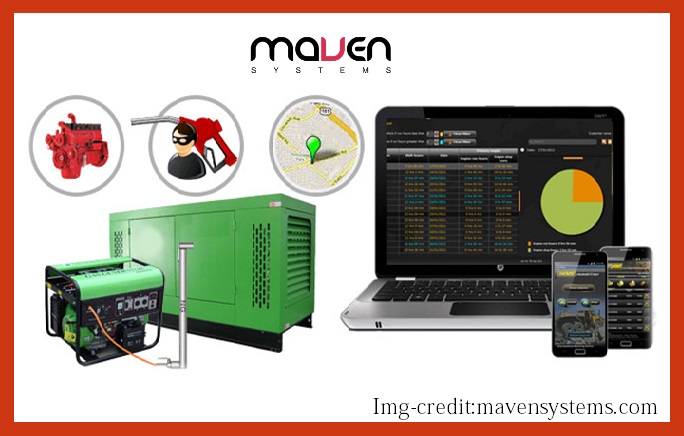 When it comes to expertise in wireless connectivity, there is none other than Maven in the industry which can stand near to it! They work on long list of technologies which they embed in their Solutions such as:
ZigBee/RF,
VxWorks,
GPRS,
WiMax,
3G,
BSP/ OS, device drivers,
Cloud applications,
smart phone applications,
BLE,
Wi-Fi and many more to come.
List of Maven's Indigenous M2M Solutions for the Industries
Smart Lighting
Smart metering
Remote Monitoring of heavy equipments used in construction and mining fields
Vehicle tracking
Wireless automation
Solar panels
With clients spreading in more than 19 countries of the world, more than 21000k meters under its monitoring, more than 10000k streets lights under its control, with more than 1000 devices installed for GPS location surveillance and many such data pertaining to its other solutions -speak volumes  about the kind of business Maven Systems is doing!
These were the Top 10 IoT Startups in India 2016 to watch out for. With each passing days they are making further additions in their existing list of solutions. No doubt they are going to face challenges too. Solutions come into picture when there is any disruption in the flow of technology. Looking through perspective these top IoT companies in India offers a clear view of the possibilities of disruptions and coming challenges in the IoT and analytics area. At the same time they also let us peep inside into the emerging technology trends of the future.
Also Read -IoT Platform Companies:
Top 15 Most Popular IoT Platforms 2016- A Complete List
Over to You All
Readers, I faced a herculean task managing these 10 names in this list here. All of them are equally promising. So I can't even think of putting one above another in any respect. Henceforth, this list doesn't stand in any particular order. They all stand united together, yelling out India's role & contribution in the internet of things technology! If you want to make any addition in this list of top IoT Startups in India, you are more than welcome to do so. Please go in the comments section and do the required.
Very soon I am coming with an EXCLUSIVE POST on programming languages required for Internet of things(IoT) applications building, so keep hanging around Iotfunda.com