In this post we will try to unlock the internet of things future. In the words of Mattie Stepanek, "Even though the future seems far away, it is actually beginning right away". This is what best describes the passive but perennial and exemplary growth of Internet of things.
The path of internet of things future has already been carved out. Either you run on it or you are out of the race! No hindrances- whatever it may be can arrest its pace. It's true that security and privacy issue are there to hound, social, legal and regulatory issues are giving sleepless nights to the tech heads- but nothing can deter its growth and affect internet of things future. Like any other tech deterrents from the past, it's too going to be fixed soon. Need not worry about how? It's DEVELOPER's HEADACHE! And they will overcome!
Future scope of internet of things!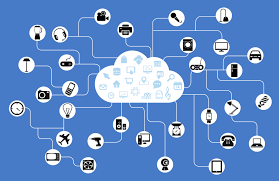 In the .com magic, humans and computers got connected with each other. Now with internet of things future magic, machines will get connected. Doesn't matters how much small it is! The future is all about automation of things. Nowadays every second person is talking about internet of things future. You can easily come across lot of contents on the web debating about the internet of things future without any substantial data.
Anything which can be brought on the network will be brought. Internet of things industries job is not only to connect machine to machine, but machine to man, man to machine and machine to mobile.
It is smartly connecting all- humans, machines and the directing system. You know what is unique in humans-they can THINK, they can FEEL and they can CHAT with others. With embedded chips and sensors the same unique attributes is going to be transferred to the machines! IPV6 has the power to allot unique identity to every physical devices present in this world! Without any second thoughts,  internet of things future will be much brighter than what even the industry is expecting.
This is the age of internet of things (IoT) – The age of smaller and smarter devices. Internet of things is going to drastically change THE WAY WE LIVE, THE WAY WE OPERATE AND THE WAY WE DO BUSINESSES! Data of internet of things suppliers is changing its form every day. The idea of a SMART PLANET is not far.
Manufacturing trends for the future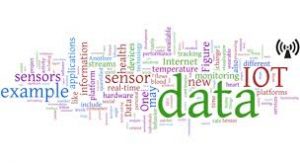 Machine uprising!  After computers, internet, and mobile communications- IoT is the latest and the smartest in the entire IT Genre. There's a big role of IoT in manufacturing. The future of manufacturing is going to be smarter and smarter with Internet of things going to penetrate deeper and deeper in its processes.
Internet of things is bound to tap the manufacturing needs for the future like never before. It is also being called as the future of manufacturing technology… people are buzzing and buzzing about SMART MANUFACTURING, but very few of us exactly know how it goes. Have a look down for the examples of smart manufacturing:
If someone is apprehensive about the effectiveness of internet of things then that person should turn his head towards the IoT enabled manufacturing plants of these companies-
Treat your eyes with some Interesting internet of things examples:
General Electric Battery plant in Durathon
Ears hang out in surprise when someone listens to the smart operating mechanism of GE'S BATTERY PLANT IN DURATHON! More than 10000 sensors are sensing the change in temperature, humidity, air pressure, operating data in real time.
Siemens electronics plant in Germany – Amberb
In Germany, Amberg- there is one huge electronics manufacturing plant of Siemens. 1000 automation controllers are there in function to handle production line operations with unbelievable accuracy! It simmers approximately 12 million programmable logic control boards per annum with a perfectness level of 99.99%!
Harley Davidson motorcycle plant in York-Pennsylvania
High- tech updates entered this plant 6 years back. Coupled with SAP software this plant is now churning out 25% more bikes with 30% less workers!  Now it can handle delivery in a very less span of time! In hours!
To manage its production operations, CISCO has developed VIRTUAL MANUFACTURING EXECUTION SYSTEM PLATFORM (VMES) with help from Big data analytics, cloud, and internet of things.
Internet of things Supply Chain Management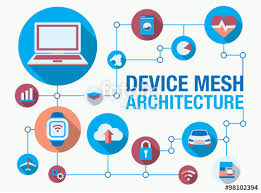 For those who understand that internet of things is all about smart electronics and wearable devices, it's the time to correct their info. In fact the larger chunk of IoT innovations & internet of things technologies is directed towards supply chain, logistics and inventory management.
IoT trends in supply chain & latest Supply chain IoT concepts, visibly draw a clear picture that internet of things is literally uprooting the orthodox ways of manufacturing & supply chain management. Things like IoT inventory management, logistics IoT are being extensively used by manufacturing companies.
Future trends in internet of things



Statistics indicate that apart from manufacturing, the areas which are going to sway on the nodes of internet of things are – electricity, industrial control, healthcare, transportation, utilities management, food and beverages industry, water resource management, natural calamities & disaster management, retail & petroleum. Industrial IoT companies are working heavily on all these areas.
Internet of things future is very profound. Our life is going to change unimaginably. Industrial production will enhance a lot. So it has a huge market potential. That's the reason why top notch internet of things companies & internet of things suppliers of the world are investing hugely in IoT. Forget about companies, Nowadays the camaraderie between Governments & internet of things companies is worth talking! Even Barrack Obama of the United States sung the tunes of the IBM's call for SMART PLANET.
As per an estimate of Gartner by 2020, 25 billion devices will come online- transmitting small amount of data to humans, other machines and unarguably to the Cloud too. In fact people are buzzing that after steam, electricity, wired computers-internet of things will be the 4th industrial revolution in the making.
I agree that some of the astonishing IoT news is like hot air, some of the claims have less to do with the actual happening but then there's always a certain amount of hype associated with any technological revolution.
No doubt there are some severe technological obstacles between us and this virtual smart world, but this BRAVE PHENOMINA called INTERNET OF THINGS is certain to overcome.
How internet of things will crawl the world?
There was a time when even humans were not able to interact with each other from remote locations. Now technology has climbed ladders of success. Result you can see through your naked eyes.
Power companies can scan consumer's meter without knocking on their doors,
with IoT manufacturing applications-vehicles can automatically head out to nearest parking slot,
smart sensors installed at your home can switch off the utilities, reading directives from your phone,
doctors can keep an eye on the situation of the patient from remote locations through the devices placed at patient's nest,
grid locks are being dumped in dustbins,
your smart car is taking you to office through the shortest route in case of urgent morning meetings,
When there is huge traffic ahead, if there is a huge piece of ice ahead on the bridge- sensors implanted in your car automatically slows down the speed.
A multi application gas sensor meant for airports is on its way to detect and track biochemical threats,
Smart healthcare IoT devices can detect most of the deadly diseases just by sensing your breath pattern,
Companies manufacturing internet of things devices are also putting that such devices can also make out whether the steak stored in your fridge has got spoiled or not!
Latest smart sensors made by CISCO can sense life- threatening gases inside the mines,
Some other types of sensors can also make out whether a worker engaged with mega –construction sites is making movements or in a still situation,
Devices working on internet of things in manufacturing can also enable an employer to accurately make out where and how their employees are giving their working seconds.
So finally which industry is going to be THE INDUSTRY OF THE FUTURE? Without any second thoughts, it's industries dealing in sensory technology. 54% of the leading performers are singing they will bet their investments on sensors. It's something which can't be ignored.
You can easily come across lot of contents on the web debating about the internet of things future without any substantial data. They keep on singing; internet of things future will be like this, internet of things future will be like that.  So I thought to draw the internet of things future picture in the background of  REAL DATA!
Asia is leading in all the continents which are adopting sensor technology with 24% marks. North America stands at the lowest point with an 18% share.
List of Top 10 industries investing in sensors:




Energy & Mining – 33%
Power & Utilities -32%
Automotive- 31%
Industrial- 25%
Hospitality – 22%
Healthcare – 20%
Retail- 20%
Entertainment – 18%
Technology – 17%
Financial services – 13%
Hope this article manages to cool down your curiosity for internet of things future. If not wholly then partially! Come and share with me & other readers if you have any additional information on the data covered above. God bless you!